The Mantle House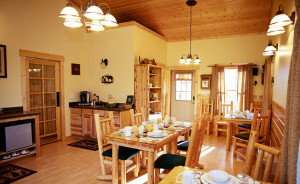 The Mantle House building is where all our guests gather for their full hot breakfast in the mornings. There you can enjoy some time visiting with others as well as your hosts, Tom and Sheri.
It is a place that is used for special functions and can be used during the day to sit and visit with friends or relatives who live in the area. It is a cozy spot to read a book or even enjoy a board game. Games and books are available for use in the Mantle House as is a hot cup of coffee, tea or hot chocolate to go along with your time there.
When you check in, the Mantle House is available after breakfast time until the evening hours. It is a place we hope all our guests will enjoy. The Mantle House contributes greatly to your time away.